propane tank level monitors
tank monitors
Finally, an easy way to check the amount of propane gas in your propane tank! A
Tank Level Monitor is an excellent way to keep track of your propane gas usage. It is easily installed on your propane tank giving you, the homeowner, the ability to see how much propane is left in your tank from your smart phone app. Gauges can be difficult to read and/or hard to get to, but a tank level monitor is a simple way to monitor your gas usage by using the app on your smart phone
.
Call us at 623-643-0190 to get your tank level monitor today!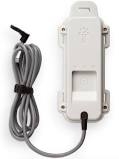 Tank monitor app
Once the tank monitor is installed on your tank you can easily install the monitor app on your smart phone. This app allows you to see the amount of propane left in your tank and alerts you and Propane Services LLC. when your tank is ready for a refill. You can pull up this app on your smartphone from anywhere! For those customers who rent their homes as a vacation rental, this also allows you to see how much gas each customer has used making it easier to bill them for the propane.

for pricing information and how to order your tank level monitor please call us at
623-643-0190

!