TANK GauGES
Propane tanks that are 120 gallons and bigger have a gauge on them to let you know what percentage you have in your tank. Many of our customers are unsure if their particular propane tank has a gauge. Here are some pictures of gauges to help you know what you are looking for.
propane tank gauge reading 40%

propane tank gauge showing 0%

propane tank with labels



If you have any questions about your particular propane tank and how to read your gauge please contact us at
623-643-0190
.
Call Propane Services immediately to schedule an appointment should you run out of propane. Our certified technicians can inspect your system, relight your pilot lights, and prime the system for safe use. Call us today at
623-643-0190
to schedule your appointment.
If you have 100# cylinders the regulator installed should look like one of the pictures below.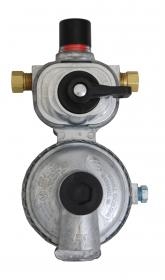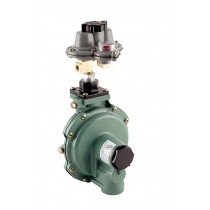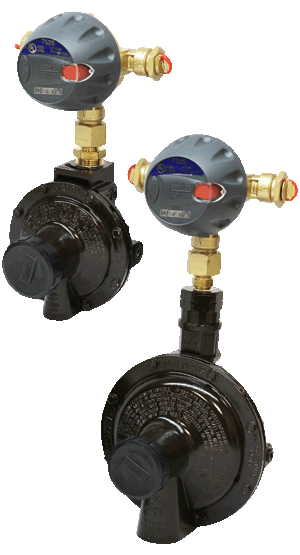 FEATURES:
Automatic changeover switches from "service" to "reserve" cylinder automatically without interrupting service.

The Second Stage Incorporates wide bonnet drip lip vent to guard against freeze-up when properly installed

With 15 PSIG inlet pressure the second stage regulator is designed to not pass more than 2 PSIG with the seat disc removed.

Allows "reserve" cylinder to supplement the flow of gas from the "service" cylinder during extreme load or severe cold conditions.

Incorporates molded diaphragm in second stage regulators.

Integral indicator gauge

Change over knob and indicator are integral to the first stage.

Select brown finish on first stage
If you don't see a regulator here that looks like yours please contact us. If your regulator is showing red you are out of propane in at least one of your tanks. We are happy to help you if you have any questions regarding your gauges and/or regulators! Call us today!
Call us for propane pricing at 623-643-0190!